Your employees deserve the very best in personal finance
Introducing the LifeCheq Financial Wellness Program.
Find out more
We help each employee link their most important life goals to how they manage their personal finances
Trusted by these companies
The LifeCheq Program helps your employees link their life goals to how they manage their personal finances
We provide each employee with their own LifeCheq plan, tailored to their own unique life goals and circumstances, be it buying a new car, looking after their extended family, or paying for their dream holiday.
We also provide independent advice on insurance, debt, taxes, medical aid, and investments.
Each employee gets their own personalised LifeCheq plan;
Factors in bonus scheme and share options where relevant;
Annual updates around pay reviews or bonuses;
Access to an expert team on any personal finance issues.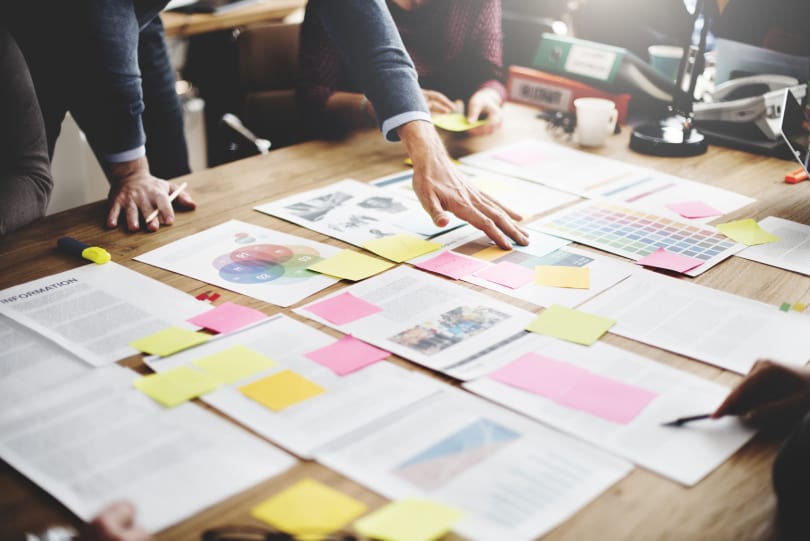 Works in harmony with any benefits you have already have
Our approach caters for whatever employee benefits programs you have - each employee's LifeCheq plan will incorporate existing work benefits.
If you are not ready to add work benefits for your staff yet, the LifeCheq program can help your employees find the products they need from financial service providers they know and trust.
Ongoing independent advice and administrative support in managing staff benefits scheme for Group Life, Medical Aid and Retirement;
On-boarding of new staff members as they join, including helping them understand their benefits;
Support HR in implementing any changes that impact staff benefits;
Help exiting staff transfer risk, health and savings benefits.
How does it work?
1. Understand your company
We meet with your management team to understand your business, employee profile, and employee benefits, both current and planned.
2. Design a solution for you
Together, we design a solution for your company that's right for where you are, alongside a road map for the future.
3. Plans for your team
We introduce the LifeCheq program to your team at a fun, engaging, and informative session. We speak to your employees individually, to understand their personal goals and priorities. Every employee receives their own personalised LifeCheq plan.
4. Ongoing support
We bring feedback based on the key themes emerging from our one-on-one staff engagements to help you learn what's best for your team. We provide support to your HR team on how to manage your benefits and wellness program going forward.
Why LifeCheq?
Independent advice
We are not tied to any bank or insurance company. We will recommend the best products and services that cater to your employees' needs.
Not just about products
We'll take into account each employee's whole financial life - it's not just insurance or investment with us. Life is about so much more than that.
Top notch planning tech
Behind the scenes, we use our proprietary planning tool to produce quality, detailed plans that were only available to the ultra-wealthy before.
Start now
What people say:
I love the fact that my company introduced the LifeCheq Program at work. It shows that management really cares about us as employees.

Analyst at Yoco
LifeCheq was like a godsend to me - it really helped me with the decision around getting my own place as a first time property buyer.

Client service manager at Ten Group
The LifeCheq process gave me structure around my personal finances. They weren't pushing any specific insurance company, so they tailored advice on how to save, and did all the leg work on getting quotes so I just had to decide.

Manager at DataProphet
Who We Are
Our founding team of highly qualified individuals spent years working for one of the largest financial services companies in South Africa, and are qualified across Finance, Actuarial science and Business science at UCT.
Collectively, this team has four decades of experience solving some of the financial industry's most challenging problems, and has now taken this experience and applied it to the personal finance sector.
We're not short on qualified skill further in our business, as every LifeCheq plan is signed off by a qualified actuary, or someone with a masters degree in finance. Combining our highly qualified team with our market-leading technology gives you a personalised, revolutionary approach to managing your finances.
We look forward to introducing you to our team.
We connect your company and employees with financial product providers you know and trust.